GREENSPEED - THE ELITE OF DRIVER ADVISORY SYSTEMS FOR THE RAIL BUSINESS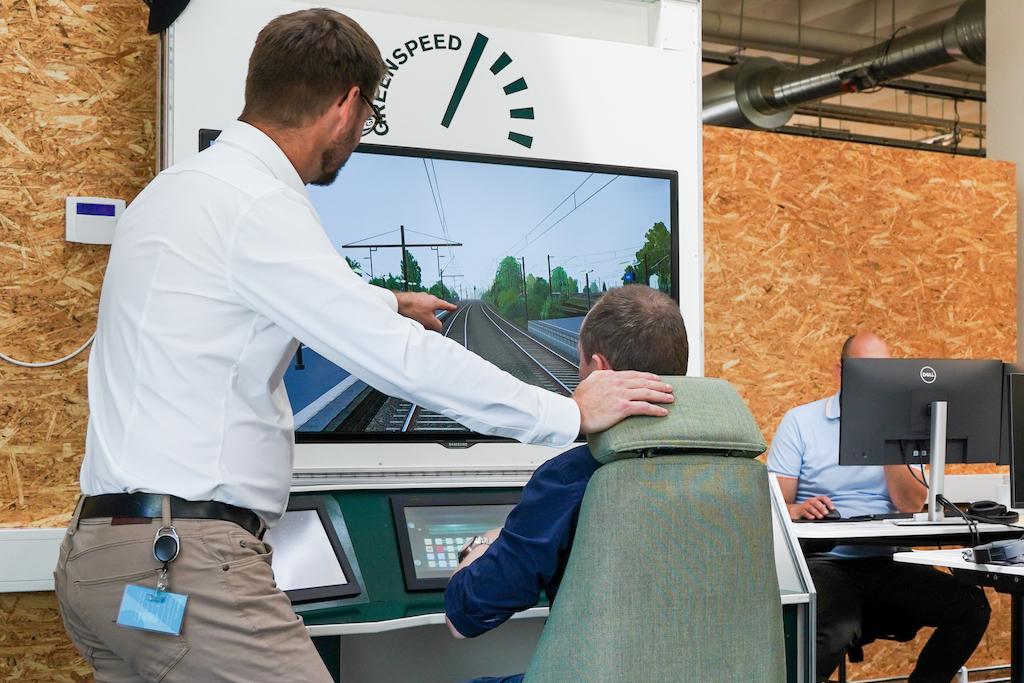 GREENSPEED - A UNIQUE SOLUTION
GreenSpeed is a connected driver advisory system (C-DAS) that binds together existing operational systems using new technology. The system architecture is built to deliver always updated data to the train from the landside Data Centre.
GreenSpeed will help the individual driver to make the right decisions, it will help the operational planners to optimise their planning and it will help management to understand the daily operations and identify potential improvements.
GreenSpeed offers a range of benefits including improved punctuality, reduced energy consumption, increased infrastructure capacity and more.
HOW DOES GREENSPEED WORK?
By interpreting timetables, speed restrictions, detailed train characteristics, and topology of the rail infrastructure, GreenSpeed translates the optimal speed profile into actionable and easy-to-follow driving advise.
By constantly relating the actual position of the train to the underlaying data, the speed profile will immediately be updated if circumstances change due to driver behavior (running early/late) or changes to route or timetable from trackside (dispatcher/OCC/TMS).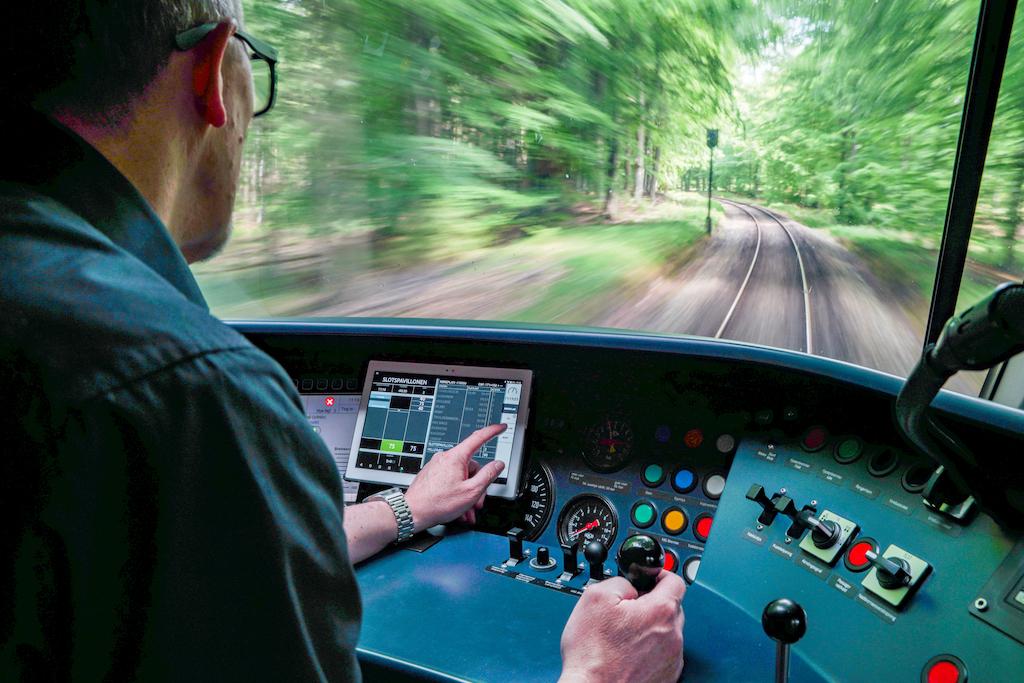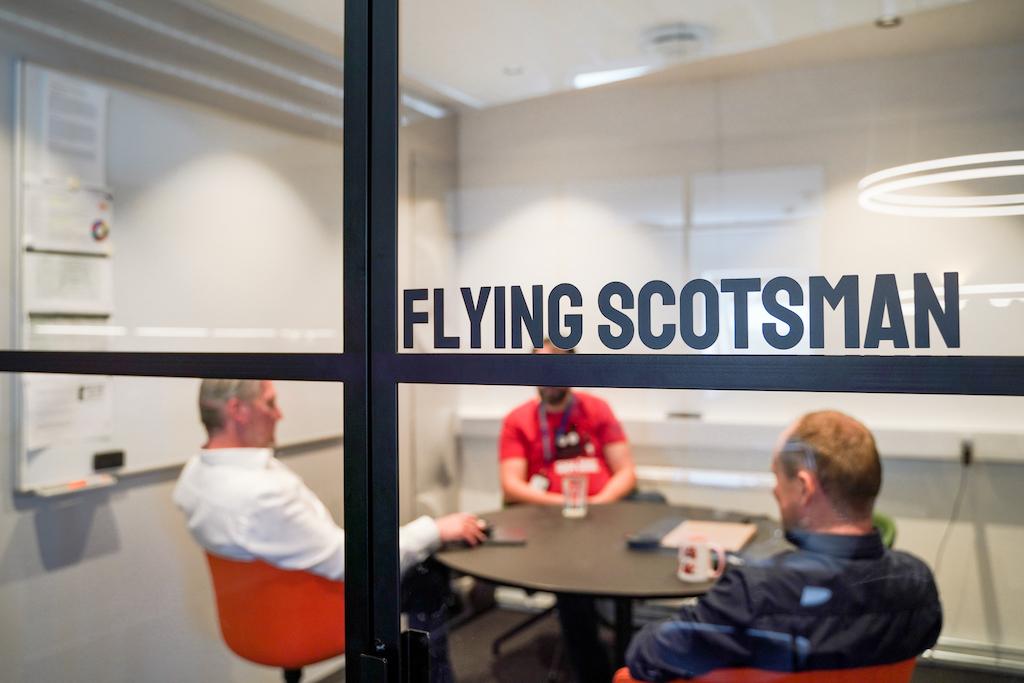 RAILWAY INDUSTRY - THE INGENUITY CONTINUES
Coal fired steam trains were replaced by diesel, followed by electrical motors, and hybrids with batteries as well as hydrogen powered locos and trains. The ability to use sustainable energy sources to deliver mobility to people and transport of goods is fundamental for the continued success of the railway industry.
As such the industry has come a long way and surely the ingenuity continues. Nothing comes from nothing, and even solar and wind power comes with a CO2 footprint why the desire to reduce energy consumption, no matter its nature, must remain a common ambition.
reduction in traction energy consumption on a
line can cut CO2 emissions by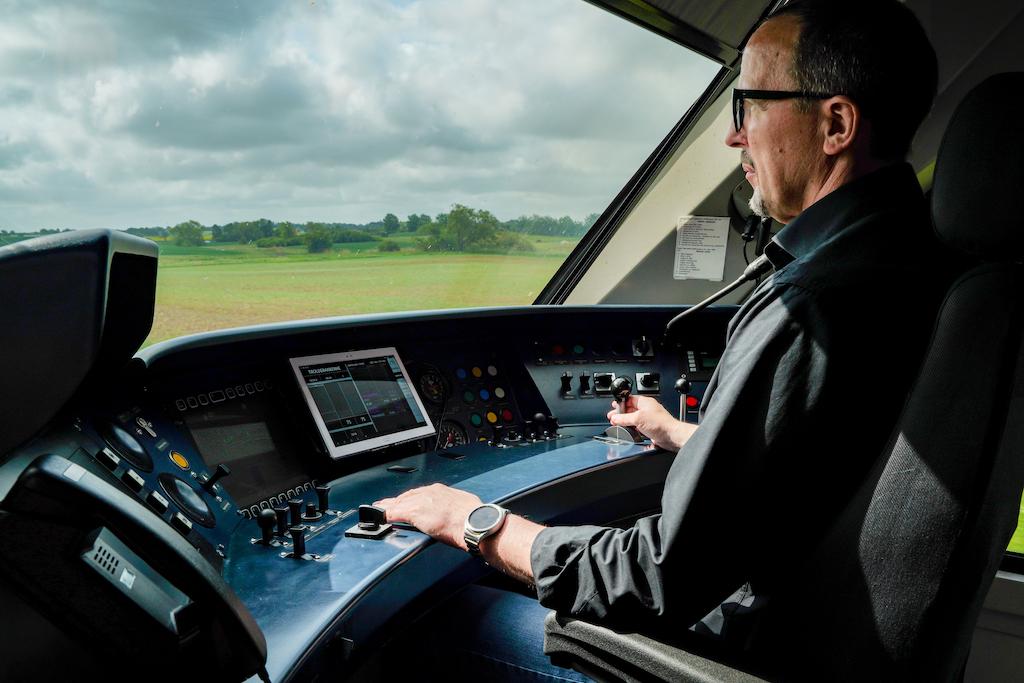 We offer a range of ways to get acquainted with GreenSpeed before you take any investment decision